Latest Update: 11th September, 2023.
World News
The Elvis Presley Omnipedia Project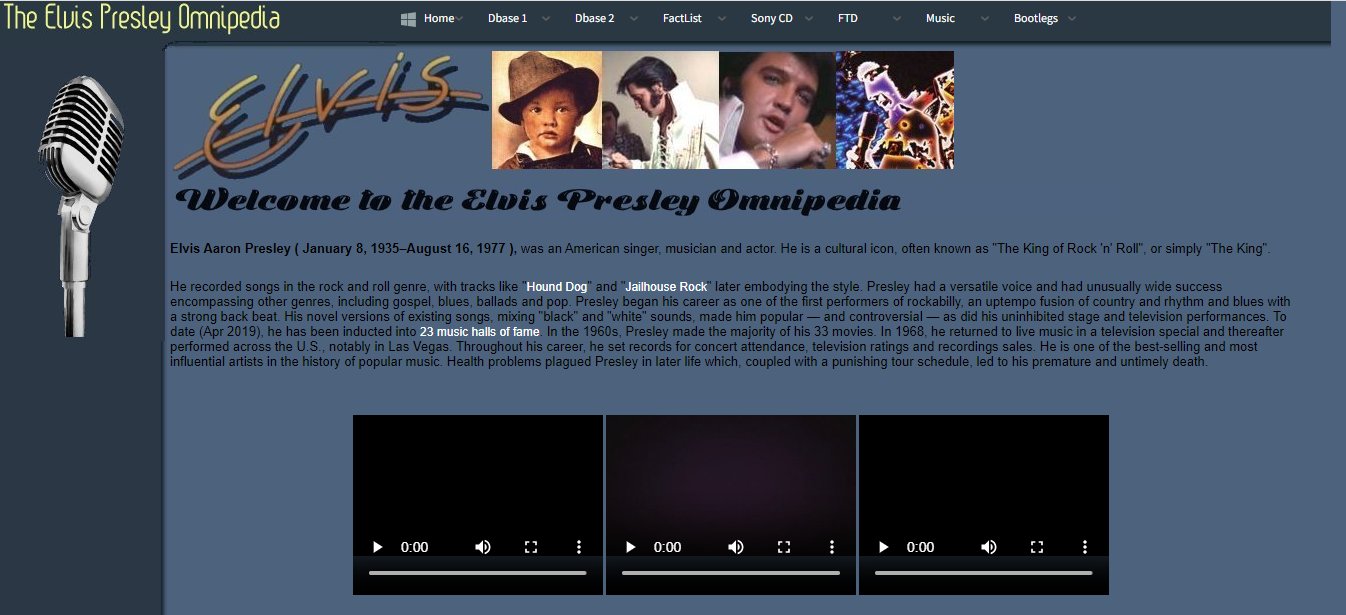 After 12 years plus we have finally created an Omnipedia on Elvis Presley. Sony CD releases from 1984 / FTD CD releases from 1999, boxsets, bootlegs, plus much more information. Approx 11500 plus pages, runs from a browser with a webpage front end. Over 8 Gigs in size. Designed to run from a data stick See a short video here.
FTD - Elvis August Season In Vegas Hilton Hotel 1974 3 CD Set
Announced for release on August 21, 2023 this 3-CD set in the 5" format: Elvis August Season In Vegas Hilton Hotel 1974. Released as a 3-CD 5inch digi-pak, this set contains three great shows: the evening show on August 27, the midnight show on August 29 and the evening show on August 30.
Also released by FTD is The How Great Thou Art Sessions. 5xCD collection of masters and outtakes, presented in an 8x8 slipcase with a 28-page booklet featuring notes, photos, session data and memorabilia.
UPDATE 4th September, 2023. Now released. You can see details at ElvisonCD.
The King of Rock 'n' Roll is, unsurprisingly, also the King of Number 1s. In just under 48 years, from first chart-topper All Shook Up in July 1957 to the reissue of It's Now or Never in February 2005, Elvis amassed 21 Number 1s, spending 80 weeks at the top. Five of those Number 1s came after his death in August 1977, with his last chart-topping during his lifetime being 1970's The Wonder of You. Bonus fact: Elvis's Jailhouse Rock was the first single to debut at number 1, back in 1958.
Elvis reveals what he thought about KISS: OK, I get it! said Elvis Presley while listening to KISS in the basement of Graceland in 1974. In a recent interview, Presleys stepbrother Billy Stanley shared the memory of a time he and Elvis once listened to KISS 1975 live album, Alive! together. Prior to buying the album and playing it in the basement of Graceland, Stanley had seen KISS for the first time and was clearly a fan.
Barbara Gray of "The Kiss" has died: In June 1956 at an Elvis concert in Richmond, Virginia, Alfred Wertheimer snapped some iconic photographs. One photograph in particular became quite famous.. a photo of Elvis apparently attempting to kiss a young lady. Gray's family posted..."It is with great sadness that Barbara Gray passed away March 1st. Born in Charleston, SC. Famously known as the mystery kiss woman in the iconic photo kissing Elvis Presley in 1956. Survived by her daughter Debbie and husband Malcolm Gray"